Dorzolamide Hcl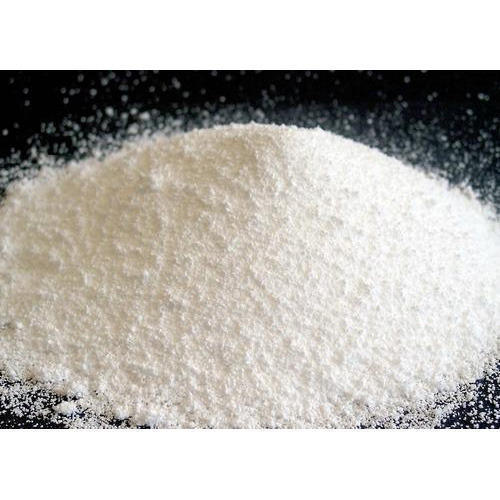 Dorzolamide Hcl
Product Description
As an ISO 9001: 2008 certified unit, we are engrossed in manufacturing, exporting and supplying Dorzolamide Hcl Usp. This chemical is prescribed in the treatment of elevated intraocular pressure patients with open-angle glaucoma. The offered chemical is processed using pristine quality chemicals with the aid of sophisticated techniques under the strict vigilance of our diligent professionals. In addition to this, our honorable clients can easily avail this Dorzolamide Hcl Usp in various packaging options at pocket friendly prices.

Features:
High effectiveness
Longer shelf life
Safe to consume
Free from side effects
Dorzolamide belonging to carbonic anhydrase inhibitors class of drugs, is used for the treatment of high pressure inside the eye due to glaucoma or other eye diseases, like ocular hypertension. Blindness can be prevented by lowering high pressure inside the eye, which is done by decreasing the fluid amount within the eye.

Dorzolamide/ timolol drops are used for:

The treatment of increased pressure in the eye (ocular hypertension) and open-angle glaucoma in patients who do not respond to any other kind of medicine.
Dorzolamide/timolol drops are a blend of carbonic anhydrase inhibitor and beta-blocker, that works by lowering down the fluid production and pressure inside the eye.

People must not use dorzolamide/ timolol drops if:

they are allergic to any of the ingredients in this eye drop
they have severe COPD- chronic obstructive pulmonary disease
they have a history of asthma
they have moderate to severe heart problems
they are in shock caused by severe heart problems
they have severe kidney problems
they are taking an oral carbonic anhydrase inhibitor, for instance acetazolamide
they are using another beta-blocker eye drop, for instance betaxolol.
Contact doctor or health care provider immediately if any of these apply to you.

Side Effects- For the Consumer

Applies to dorzolamide / timolol ophthalmic: ophthalmic solution
Besides the desired effects, dorzolamide/timolol ophthalmic effects may cause some unwanted effects. In that case, people must consult with their respective doctor.

Major Side Effects

One must check with his/her doctor or healthcare professional immediately if any of these side effects occur when using dorzolamide / timolol ophthalmic:

Common side effects:

Blurred vision
Burning or stinging of the eye on medicine application
Feeling of something in the eye
Redness of the eye and lining of the eyelid
Itching of the eye
Sensitivity of the eyes to light
Less common side effects:

Dizziness
Stomach, back, or abdominal pain
Discharge from the eye
Change in vision
Coughing, breathlessness, tightness in the chest, or wheezing
Eye or eyelid pain, swelling, or irritation
Increased blood pressure
Increased frequency of urination or painful urination
Itching of the eyelid
Seeing flashes or sparks of light
Seeing floating spots before the eyes
Swelling of lining of the eyelid
Tiny bumps on lining of the eyelid
Rare side effects:

Blistering, peeling, or loosening of the skin
Blue lips, fingernails, or skin
Blood in the urine
Chest pain or discomfort
Chills
Cough
Depression
Diarrhea
Difficult or troubled breathing
Fainting
Headache or weakness, severe and sudden
Irregular, fast or slow, or shallow breathing
Itching
Joint or muscle pain
Lightheadedness
Nausea or vomiting
Pain, numbness, tingling, or burning feeling in the hands or feet
Red, irritated eyes
Red skin lesions, often with a purple center
Skin rash
Slow or irregular heartbeat
Sore throat
Sores, ulcers, or white spots in the mouth or on the lips
Severe sweating
Unusual tiredness or weakness
Minor Side Effects

There are many side effects that can occur with dorzolamide / timolol ophthalmic, that are minor and may not need medical attention. As soon as body adjusts to Dorzolamide during treatment, these side effects go away. There are ways recommended by doctors to reduce or prevent some of these side effects. If any of the following side effects continue to bother you, check with your doctor:

More common:Bitter, sour, or unusual taste

Less common:

Cold- or flu-like symptoms
Crusting or scales on eyelid
Dryness of the eyes
Indigestion or upset stomach
Sore throat
Stuffy or runny nose
Tearing of the eye
Rare:

Burning feeling
Itching, numbness or tingling feeling
Depression
Dry mouth
Dosage:Always consult your doctor or pharmacist.

Symptoms of overdose
If any of the following symptoms of overdose occur using this eye drops, get emergency help right away:

Confusion
Muscle pain or cramps
Numbness, tingling or pain in the feet or hands
Seizures
Trembling
Weakness or heaviness of the legs
| | |
| --- | --- |
| CAS No | [130693-82-2] |
| Molecular Formula : | C10H16N2O4S3 HCl |
| Relative Molar Mass : | Fw 360.91 |
| Synonym : | 4S-trans)-4-(ethylamino)-5,6-dihydro-6-methyl-4H-thieno[2,3-b]thiopyran-2-sulfonamide 7,7-dioxide monohydrochloride |
| Grade : | USP |
Trade Information
Africa, Middle East, Western Europe, Eastern Europe, South America

All India
Contact Us
No. 406, World Trade Centre, Sayajigunj,, Vadodara, Gujarat, 390005, India
Phone :+918037405030