Clarithromycin Taste Masked Granules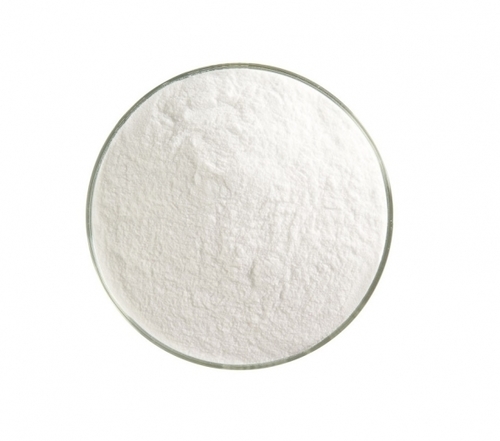 Clarithromycin Taste Masked Granules
Product Specifications
81103-11-9

Antibiotic and Antimicrobial Agents
Product Description
Being an ISO 9001: 2008, ISO 18001, ISO 14001 certified firm, we offer a reliable gamut of Clarithromycin Taste Masked Granules. Apart, we are a customer centric supplier, manufacturer and exporter of the field, thus, we bring forth the product at budget friendly prices in various specifications. Our Clarithromycin Taste Masked Granules is largely used to treat pharyngitis, tonsillitis, acute bacterial exacerbation of chronic bronchitis, pneumonia, acute maxillary sinusitis, skin and skin structure infections.
What is clarithromycin?
Clarithromycin is a macrolide antibiotic, which is useful in the treatment of many kinds of bacterial infections affecting the skin and respiratory system. This medicine can also be taken together with other medicines for the treatment of stomach ulcers caused by Helicobacter pylori.
Important Information

This medication is not recommended for people who have or ever had heart rhythm disorder; jaundice or liver problems caused by taking clarithromycin; or have kidney or liver disease and are also taking colchicine.
With this medicine, many drugs can interact. Some medicines with clarithromycin can cause drug interactions which can be life-threatening and therefore must not be taken at the same time. It is imperative to tell your every healthcare provider about the medicines you are taking, and any medicine you have started or stopped using.
Take clarithromycin for the full prescribed length of time. There are chances of improvement in the symptoms prior to complete clearance of the infection, however, the doses must not be skipped. This will increase the risk of further infection, resistant to antibiotics. This medication is not for the treatment of viral infections, like common cold or flu.
Before taking this medicine
Clarithromycin is not to be taken by people who are allergic to this medicine or similar medicines, like azithromycin, erythromycin, or telithromycin.
The doctor must change the treatment plan in cases you are taking any of the following medicines, along with clarithromycin:
Pimozide;
Simvastatin or lovastatin;
Dihydroergotamine or ergotamine.
Consultation with a doctor is must to start taking this medicine. Before taking this medicine, tell your doctor if you have:
kidney disease;
liver disease;
myasthenia gravis;
porphyria;
an electrolyte imbalance;
a family history of Long QT syndrome; or
if you take any of the heart rhythm medicines.
Also, tell your doctor if you are pregnant or if you become pregnant while taking this medicine.
The mothers who are breast-feeding must not take this medicine, as Clarithromycin can pass into breast milk and may harm a nursing baby.
This medicine is not for children younger than 6 months of age.
How should I take clarithromycin?
Clarithromycin must be taken exactly as prescribed by the doctor. The directions on the prescription label must be followed. It is important to take this medicine in exact amount and for the time period recommended.
This medicine in tablet or liquid form can be taken orally with or without food. It is recommended to take Clarithromycin extended-release medication, for instance Biaxin XL with food. Swallow this medicine as a whole, do not crush, chew, or break an extended-release tablet.
The oral suspension (liquid) medicine must be shaken well before measuring the dose via a dosing syringe, special dose-measuring spoon or medicine cup.
Take this medicine for the full prescribed time period. This medicine is usually given for up to 1 to 2 weeks. The symptoms of bacterial infections many improve before the infection is completely cleared. But, it is not advisable to skip doses, as it may increase the risk of further infection that is resistant to antibiotics. This medicine is not for the treatment of viral infections, like flu, a common cold, etc.
Store the tightly closed bottle of this medicine at room temperature, away from heat and moisture. Do not refrigerate this oral liquid. Throw away any liquid which has not been used within 14 days.
What are its overdose symptoms?
Overdose symptoms may include:
Severe stomach pain
Nausea
Vomiting
Diarrhea.
Clarithromycin side effects
If taking clarithromycin causes you any kind of allergic reactions, like difficult breathing, hives, swelling on face, lips, tongue or throat, get emergency medical help.
Immediately call your doctor if you have:
headache along with chest pain and severe dizziness, fast or pounding heartbeats, short of breath, fainting;
hearing problems;
watery or bloody diarrhea;
skin rash, easy bruising or bleeding, severe tingling, numbness, muscle weakness, pain;
body ache, fever, swollen glands, flu symptoms, new or worsening cough;
signs of kidney problem- little or no urinating; difficult or painful urination;

Swelling in ankles or feet; feeling tired or short of breath; or
severe skin reaction, burning in your eyes, skin pain, followed by a red/purple skin rash that spreads in the face and upper body and causes peeling and blistering.
Old people might have heart rhythm side effects, including a fast heart rate that can be life threatening.
This medicine may also cause severe liver symptoms. Stop taking this medicine and call your doctor immediately if you experience any of these liver symptoms:
Tired feeling, itching;
nausea, loss of appetite, upper stomach pain;
dark urine, clay colored stools; or
jaundice (yellowing of the skin or eyes).
Some common side effects of this medicine may include:
stomach pain, indigestion, acidity;
vomiting, mild diarrhea;
unpleasant taste in mouth;
headache, insomnia;
mild itching or rash.
What other drugs will affect clarithromycin?
This medicine can interact with many drugs. All possible interactions are not listed here. It is important to tell your doctor about all medications you are currently taking and any you will start or stop using during treatment, especially:
a blood thinner;
carbamazepine;
colchicine;
ergot medicine
heart or blood pressure medicine;
quetiapine;
saquinavir;
allied medicines;
theophylline, etc.
Major Side Effects
Some of the major side effects caused when taking clarithromycin are listed below. Some are less common, rare, and not known:
Less common side effects:
Cough
Fever
Harsh or strained voice
Back pain
Difficult or painful urination
Rare side effects:
Nausea and vomiting
Pain in abdomen
Fever either with or without chills
Breathlessness
Skin itching and rash
Severe abdominal or stomach cramps and pain
Unusual bruising or bleeding
Watery or bloody diarrhea
Yellow skin or eyes
Side effects not known:
Anxiety
Blurred vision
Chest pain
Confusion about identity, place, and time
Dark urine
Depression
Swallowing difficulty
Dizziness
Fainting
Irregular heartbeat or pulse
Feeling that people are watching you or controlling your behavior
Feeling of unreality
Feeling that people surrounding can hear your thoughts
Feeling, hearing or seeing things that are not real
Hives
Increased hunger
Muscle or joint pain
Loss of appetite
Nightmares
Pale skin
Eyelid or around eye swelling or puffiness
Red, irritated eyes
Sense of detachment from self or body
Severe mood or mental changes
Skin blistering, peeling, or loosening
Shakiness
Sore throat
Slurred speech
Swollen glands
Tightness in the chest
Ulcers
Unpleasant breath odor
Unusual behavior
Unusual weakness
Vomiting of blood
Wheezing breathing problem
Minor side effects:
During the treatment of bacterial infections affecting the skin and respiratory system, the body adjusts to the clarithromycin medication and some of the minor side-effects can occur that may not require medical attention. These minor side effects will go away with time. There are many ways which are beneficial in preventing or reducing many side effects. If any of the mentioned below side effects continue to bother you, then you must check with your doctor or pharmacist.
Less common side effects:
Acidity
Belching
Bloated feeling
Change in sensation of taste
Headache
Heartburn
Indigestion
Mild diarrhea
Stomach pain or upset
Side effects not known:
Alterations of sense of smell
Continuing buzzing or other unexplained noise in ears
Feeling of constant movement of self or surroundings
Hearing loss
Dizziness
Depression
Discoloration of tongue
Discoloration of tooth
Mood swings
Mouth swelling or inflammation
Spinning sensations
Shakiness in the arms, hands, legs or feet
Skin rash
Sore tongue or mouth
Loss of taste
Insomnia
Weight loss
Dosage:
Clarithromycin medication is available in tablet, liquid solution and an extended-release tablet forms. The regular tablet and liquid solution form of medication is often taken every 12 hours for 7-14 days. Whereas, the extended-release tablets are often taken every 24 hours for 7-14 days. After few days of treatment, patients begin to feel better.
To fight with bacterial infections in adults, the dose of clarithromycin recommended is 250-500 mg of immediate release tablets to be taken in every 12 hours (2 times a day) or 1,000 mg of extended- release tablets to be taken in every 24 hours (once in a day) for 7-14 days.
The tablets can be taken with or without food. Drink a full glass of water after swallowing the extended-release tablet whole. When taking the liquid medication, shake it first before each use.
| | |
| --- | --- |
| Synonym: | Biaxin; Cyllind; Klacid |
| Application: | A macrolide antibiotic and protein synthesis inhibitor |
| CAS Number: | 81103-11-9 |
| Purity: | ≥98% |
| Molecular Weight: | 747.95 |
| Molecular Formula: | C38H69NO13 |
Trade Information
Africa, Middle East, South America, Asia

All India
Contact Us
No. 406, World Trade Centre, Sayajigunj,, Vadodara, Gujarat, 390005, India
Phone :+918037405030