Calcitriol Api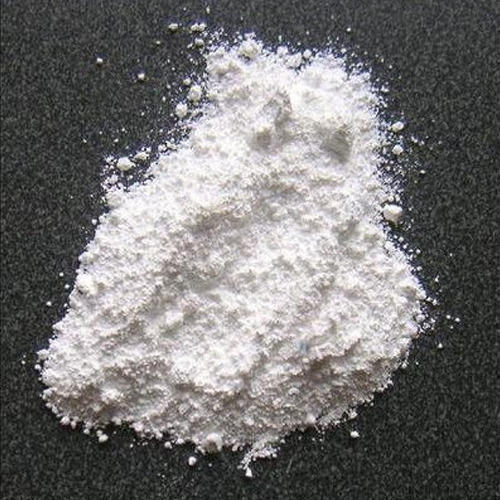 Calcitriol Api
Price And Quantity
Product Specifications
Product Description
Calcitriol Api
Our offered array of Calcitriol is the hormonally active form of vitamin D, which has three hydroxyl groups. This increases the level of calcium (Ca2) in the blood, therefore, widely demanded and appreciated among the valued clients. Apart, the product has the ability to increase the release of calcium into the blood from bone. Due to Calcitriol aforesaid features it is extensively used by Aristo pharmaceuticals, Teva Pharmaceuticals, Alembic Pharmaceuticals, Cipla, Jubilant, and Intas Pharmaceuticals.
Calcitriol is formulated for the treatment and prevention of calcium lower levels and bone disease in patients whose kidneys or parathyroid glands do not work normally. Parathyroid glands are in neck that controls calcium amount in blood by releasing natural substances. Calcitriol is also prescribed for the treatment of secondary hyperparathyroidism (a condition in which the body produces more than required parathyroid hormone). It is also prescribed for the treatment of metabolic bone disease in people with kidney disease.
Calcitriol lies in a class of vitamin D analogs medication. This medication helps body use more of the calcium found in foods or supplements and regulate the body's production of parathyroid hormone.
How should this medicine be used?
This medicine available in capsule and liquid form, is taken by mouth. This medicine is usually taken once a day or once every other day in the morning, either with or without food. This medication is directed by doctor or pharmacist. The patients must not take more or less of calcitriol than prescribed by doctor.
The dose of calcitriol is low in the beginning and gradually it may increase on the basis of body's response to this medicine.
Other uses for this medicine
Calcitriol is also sometimes used for the treatment of following diseases:
Rickets (soft and weak bones in children due to deficiency of vitamin D)
Osteomalacia (soft and weak bones in adults due to deficiency of vitamin D)
Familial hypophosphatemia
Increase the amount of calcium in the blood of premature babies
This medicine must be taken only on doctor's prescription.
What special precautions should I follow?
Before taking calcitriol,
It is important to tell your doctor or pharmacist which prescribed or nonprescribed medicines, supplements, vitamins or herbal products you are taking, including magnesium or calcium-based antacids; magnesium-based lexatives; calcium supplements; digoxin; cholestyramine; ketoconazole; lanthanum; oral steroids; other forms of vitamin D; phenytoin; and sevelamer. Also, inform your doctor if you are taking or have stopped taking ergocalciferol. This will help doctor in changing the doses of medications or monitoring you carefully for side effects.
tell your doctor if your calcium level is high. Your doctor might stop you from taking calcitriol.
tell your doctor if you recently have had a surgery or if you have or ever had any liver or kidney disease.
tell your doctor if you are pregnant, planning for it or are breastfeeding. If you conceive a child while taking calcitriol, consult your doctor. Breastfeeding mothers must not take calcitriol.
What special dietary instructions should I follow?
This medication is effective only when one gets the right amount of calcium from the foods he/she eats. Too much calcium from foods may cause some serious calcitriol's side effects. And, calcitriol will not control the condition if the amount of calcium from foods is not enough. A doctor will suggest the right foods, which are good source of nutrients and the number of servings one needs each day. In cases when a patient can not eat enough of suggested food, then the doctor may prescribe or recommend a supplement.
A person treated with dialysis will be prescribed a low-phosphate diet. A person with no kidney disease must drink plenty of water while taking calcitriol. A person suffering from kidney disease must consult doctor about how much fluid he/she must drink each day.
What should I do if I forget a dose?
As soon as you realize you missed your medicine, take it. If it is almost the time for next dose, skip the missed dose. And, take the next dose on usual time.
Specification
| | |
| --- | --- |
| Country of Origin | Made in India |
| Usage/Application | Commerical |
| CAS Number | 32222-06-3 |
| Form | API |
| Packaging Type | cold chain shipper |
| Packaging Size | cold chain product |
What side effects can this medication cause?
Some of the side effects caused by taking calcitriol can be serious. Some of the symptoms described here are uncommon, but if anyone experience any of them, immediately consult your doctor:
Tired feeling
Weakness
Difficulty in thinking clearly
Loss of appetite
Weight loss
Upset stomach
Constipation
Vomiting or nausea
Dry mouth
Increased thirst and urination
Headache
Muscle pain
Bone pain
Metallic taste in mouth
Difficult or painful urination
Hallucination
Changes in vision
Stomach pain
Fever or chills
Pale, fatty stools
Runny nose
Yellowing of the skin or eyes
Irregular heartbeat
Hives
Itching
Rash
Difficulty in breathing or swallowing
What should I know about storage and disposal of this medication?
Keep calcitriol medicine in tightly closed container, away from excess heat and moisture as well as out of reach of children.
Store this medication at room temperature.
Dispose the unneeded medication in a special way, so that children or pets cannot consume them.
Do not flush this medication down the toilet.
| | |
| --- | --- |
| Formal Name | 9,10-secocholesta-5Z,7E,10(19)-triene-1,25-triol |
| CAS Number | 32222-06-3 |
| Synonyms | 1 25 dihydroxy Vitamin D3 |
| Molecular Formula | C27H44O3 |
| Formula Weight | 416.6 |
| Purity | 97% |
Trade Information
Its Cold Chain Shipper product

Africa, Middle East, South America, Asia
Contact Us
No. 406, World Trade Centre, Sayajigunj,, Vadodara, Gujarat, 390005, India
Phone :+918037405030