Acenocoumarol Powder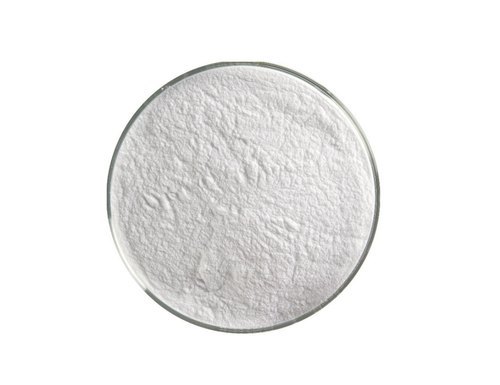 Acenocoumarol Powder
Product Specifications
Medicine Grade

its Anti Coagulant Product
Product Description
We aim to stay in chorus with the demands of reckoned customers, and hence we provide an effective products Acenocoumarol (Nicoumalone) at most competitive prices. The medicine finds use in the prevention of blood clots and is also useful in allowing smooth bloodstream flow through the veins. Owing to the high effectiveness and safe consumption of this medicine, we have acquired the credibility of a professional manufacturer, exporter, and supplier of this medicine. Moreover, few attributes of Acenocoumarol (Nicoumalone) are given below:
Longer shelf life
Effective
Guaranteed results
Accurate composition
Sinthrome Acenocoumarol, as the name suggests, is a tablet created using an active ingredient called acenocoumarol. This tablet is basically an anticoagulant medicine, developed to stop the blood clots formation within the blood vessels.
What is it used for?
The cases wherein blood clots in the blood vessels can be prevented and treated, include the following:
Prevention of blood clots in severe conditions, like atrial fibrillation, rheumatic heart disease and after insertion of artificial heart valves.
Treating and preventing blood clots in medical condition called Deep vein thrombosis.
Treating and preventing blood clots in the lodged in an artery in the lung (pulmonary embolism).
How does it work?
Sinthrome tablet- an oral anticoagulant containing acenocoumarol as an active ingredient stops the formation of blood clots within the blood vessels.
The formation of blood clots is normal in case of any tissue injury. In such case, blood clots are formed to stop the bleeding. This is when body naturally repairs itself. In the clotting process, platelets (blood cells) clump together at the site of injury and produce chemicals that speedily activate clotting factor in the blood. The clotting factor is a combination of two or more proteins produced by liver. Vitamin K has an essential role in the production. The activated clotting factors convert a protein called fibrinogen into protein called fibrin. This converted protein binds the platelets together, forming a blood clot.
The abnormal formation of blood clots within the blood vessels can be dangerous. This situation is termed as thrombus. This can be harmful, because there is a possibility that clot may detach and travel in the bloodstream, where it becomes an embolus. This can cause thromboembolism, a situation where blood clots block the blood supply to vital organ, like heart, brain or lungs.
This medication is recommended for people having an increased tendency of formation of blood clots within the blood vessels. By taking acenocoumarol, this risk can be reduced to minimum.
This tablet prevents the production of clotting factors that are dependent on vitamin K. Inhibiting the clotting factors, the conversion process of fibrinogen into fibrin is stopped. This limits the chances of formation of blood clots to minimum.
The time acenocoumarol takes to generate a complete anticoagulant effect is about three days, as besides preventing production of new clotting factors, it works in already produced clotting factors. That's why, for the treatment of deep vein thrombosis (DTV) or pulmonary embolism, a faster acting injectable anticoagulant, like heparin is often used in the beginning. Acenocoumarol's anticoagulant effect can be measured by the prothombin time, that is when blood clot occurs in a blood sample to which calcium and a substance known as thromboplastin have been added. The term that expresses the time is INR- International Normalised Ratio. A doctor takes blood samples and adjust acenocoumarol dose to make your INR fall into the range effective at preventing blood clots in pateint's particular condition.
How do I take it?
Sinthrome tablets is recommended to be taken once in a day and at same time each day.
The prescription of dose varies from person to person and also can vary from day to day. The dosage depends upon the condition to be treated and INR (blood clotting time). The dose will be adjusted based on the regular blood test results. The patients need to follow the given instructions regarding the number of tablets to be taken each day.
This tablet can be taken with or without food. It must be swallowed whole with water.
In case one forgets his/ her regular dose, it is recommended to take it as soon as possible. It is advised to leave the missed dose if it is the nearly time for next dose. Take next dose at usual time and do not take a double dose to make up for a missed dose.
Intake of this medicine must be continued until your doctor suggests to stop.
Use with caution in
Children.
People above the age of 65 years.
People with decreased kidney or liver function.
People with severe heart failure.
Malnourished people or those having a disorder affecting the absorption of food from the gut.
People with a blood disorder called protein C or protein S deficiency.
People with cancer.
People with infections or inflammation.
People with an overactive thyroid gland (thyrotoxicosis).
Not to be used in
Pregnancy
People who have allergy with any other coumarin anticoagulants
People with blood disorder.
People with brain, lungs or urinary tract bleeding.
People who have had a haemorrhagic stroke.
People with a bleeding in the gut or have peptic ulcer.
People with inflammation or infection around the heart.
People who have recently had or are due to have surgery on the eyes, brain or spinal cord.
People with high blood pressure.
People with severely decreased kidney or liver function.
People with rare hereditary problems of galactose intolerance, deficiency of Lapp lactase or glucose-galactose malabsorbtion.
People who are allergic to any of the ingredients of this medicine must not take this medicine. Patients who have experienced any kind of allergy must stop using this medicine and immediately inform their doctor or pharmacist.
Side effects
The effect of medicines and their possible side effects may vary with individual person. Some of the side effects associated with this medicine are as follows:
Common side effects (affect between 1 in 10 and 1 in 100 people)
Bleeding
Bruising.
Increased time taken to stop bleeding.
Rare (affect between 1 in 1000 and 1 in 10,000 people)
Decrease in appetite
Nausea
Vomiting
Hair loss (alopecia)
Hypersensitivity reactions
Very rare (affect fewer than 1 in 10,000 people)
Liver problems
Blood vessels inflammation (vasculitis)
| | |
| --- | --- |
| Cas No | 0000152-72-7 |
| Chemical Formula | C19-H15-N-O6 |
| Molecular Weight | 353 |
| Therapeutic Category | Anticoagulant agent: Vitamin K antagonist |
| Chemical Names | (RS)-4-Hydroxy-3-(1-p-nitrophenyl-3-oxobutyl)coumarin (BAN) |
| | 2H-1-Benzopyran-2-one, 4-hydroxy-3-[1-(4-nitrophenyl)-3-oxobutyl]- (USAN) |
| | 3-[-(4-nitrophenyl)-acetyletyl]-4-hydroxycoumarin (WHO) |
Trade Information
Africa, Middle East, Western Europe, South America, Asia

All India
Contact Us
No. 406, World Trade Centre, Sayajigunj,, Vadodara, Gujarat, 390005, India
Phone :+918037405030